10 Places to Visit in Rantoul This Weekend
When you become a resident of Golfview Village Apartments, you will have quick access to some of the best attractions and eateries Rantoul has to offer! For shopping, residents can visit the nearby Maple Grove Plaza Shopping Center. Our neighborhood has a mix of restaurants including Butcher Boy Burgers, El Toro of Rantoul, Monical's Pizza, Ott's Drive-In, and Red Wheel Restaurant.
Our location sits just north of the city of Champaign, where many attractions and fun destinations can be found. Below are some of our residents favorite points of interest around the neighborhood that they like to visit on the weekends:
Top 5 Things To Do Near Rantoul
1. Willow Pond Golf Course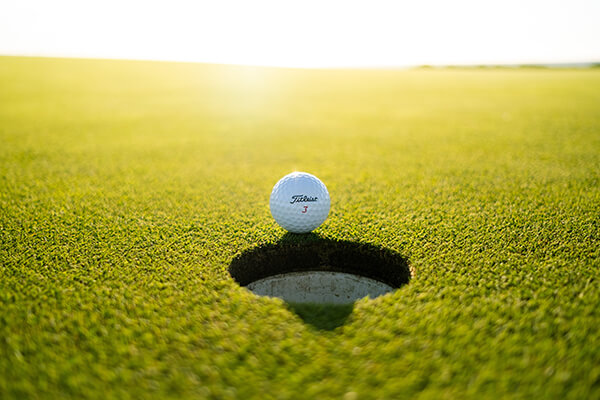 Willow Pond Golf Course is the closest neighbor to us at Golfview Village and the reason for our communitys name! Part of our community overlooks the course from peaceful patio views. Willow Pond is a warm and inviting golf club always looking to welcome new members and visitors. The course has an 18-holes with the option to do either front 9, back 9, or all 18. Carts and lockers are available to rent at a low price. If youre just looking for some practice, you can head into the simulator room and get as many practice strokes as you need!


808 Golfcourse Rd
Rantoul, IL, 61866
(217) 893-9000
Website
2. Krannert Art Museum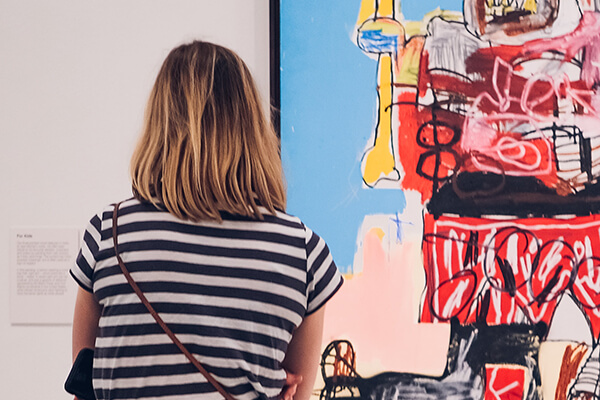 Located approximately 20 minutes away in the city of Champaign, this attraction is well worth the visit! This museum focuses on fine art and has put together one of the best collections in the country. Here you will find pieces selected from all over the world and from some of the most fascinating eras in human history. Take a walk through the facilitys incredible halls that are lined with inspiring paintings, sprinkled with fascinating pottery and sculpture. Krannert Art Museum also holds close ties to the University of Illinois at Urbana-Champaign so there are endless opportunities to enroll in educational programs and get involved with the art community.


500 E Peabody Dr
Champaign, IL, 61820
(217) 333-1861
Website
3. Sholem Aquatic Center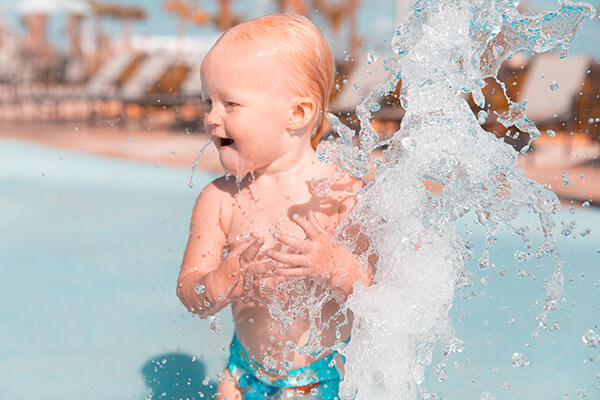 If youre looking for a way to beat the heat in the summertime, Sholem Aquatic Center is the place to be! This fantastic waterpark is a blast for adults and children of all ages. The waterpark features tall, winding tube slides and a youth playground with shaded cabanas for sun protection. There is also a large lap pool and some delicious concessions nearby. Swimming lessons and lifeguard training are both available as well. Residents of the area pay a low-cost entry fee to splash and slide through the summertime at Sholem Aquatic Center.


2205 Sangamon Dr #4981
Champaign, IL, 61821
(217) 398-2581
Website
4. Anita Purves Nature Center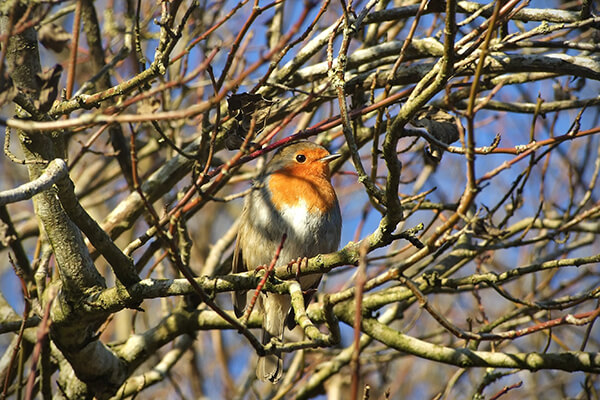 The Purves Nature Center is dedicated to providing hands-on learning experiences through a multitude of learning programs that appeal to kids of all ages. The Field Station encourages visitors to submerge into nature as live animals are observed and studied up close. You can relax and take a peaceful stroll through the Habitat Gardens where natures beauty is captured and brought to you in the greenery surrounding the facility. Another great feature of the Anita Purves Nature Center is the Wildlife Observation Room, which embodies a cozy library engineered toward all things nature. Stop by any day of the week during operational hours and see Jack, the lovable, one-eyed owl!


1505 N Broadway Ave
Urbana, IL, 61801
(317) 384-4062
Website


5. Crystal Lake Park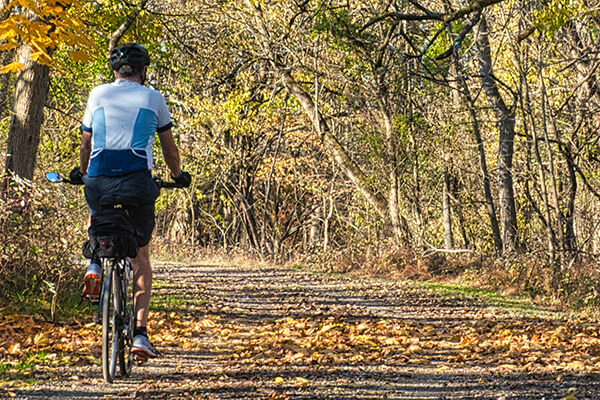 With gorgeous natural scenery, welcoming pavilions, convenient bridges and hiking trails, and a magnificent lake for fishing, Crystal Lake Park is truly a hidden gem of our neighborhood. From Golfview Village it is located just 20 minutes away in West Champaign. Crystal Lake Park is the perfect Sunday get-away for any group, family, or individual. Take a boat ride through the lake and enjoy views they get even better during the Fall months as the leaves change color! The area is very pet-friendly and has biking trails as well for any cyclists looking to get active. Park and facility rentals are available to patrons looking to host a private event. Hang out at some of the grills stations, or get a group together for sand volleyball.

206 W Park St
Urbana, IL, 61801
(217) 367-1544
Website
Top 5 Amazing Places To Eat Near Rantoul
Seven Saints is a top-tier restaurant that doubles as a night bar when the evening gets late. Here you will find a high-end menu with delicious entre options for any taste pallet, and an impressive drink menu with a wide and intriguing variety. They are conveniently open every day of the week and found downtown in Champaign, just a 20-minute drive from Golfview Village.

32 E Chester St
Champaign, IL, 61820
(217) 351-7775
The best Mexican food that our neighborhood has to offer! Fiesta caf serves the best Mexican meals in a very warm and welcoming environment. Vegan options are available, and it is also a great place to grab a margarita. This caf puts customers first and guarantees quality food and service. Open every day from 11 A.M. to 11 P.M.

216 S 1st St
Champaign, IL, 61820
(217) 352-5902

A full-service BBQ restaurant and bar that wont disappoint! Family-owned and operated, with the help of their lovable pet Black Lab dogs, the Black Dog has been a choice favorite ever since it opened in 2009. The food served is great, but the unique sauces that are used deserve most of the credit. Grab a meal for lunch or dinner any day of the week. Black Dog stays open each day from 11 A.M to 9 P.M.

320 N Chestnut St
Champaign, IL, 61820
(217) 954-0465


Monical's Pizza offers the best in Chicago style thin crust pizza that is sure to make any pizza experience the best it can be. With tons of toppings and awesome deals, there is no bad time to pick up or have a pizza delivered from Monical's. Outside of their pizza their calzones, Beef, and Pasta are definitely going to spice up your meal.

320 E Champaign Ave
Rantoul, IL, 61866
(217) 893-1252


Butcher Boys Burgers is an old-school diner-style restraint serving the very best in burgers and chicken. With mouth-watering burgers as simple or stacked up as you want them, to their perfectly juicy chicken that will be a perfect meal no matter when you decide to eat it. The rest of their menu is no slouch, with polish sausage, Italian beef, and pie theres something for everyone.

422 S Garrard St
Rantoul, IL, 61866
(217) 215-0201

Testimonials
Golfview Village is safe and clean. The people in the office and maintenance so nice. My home has sunshine greeting me in every room. If toilet is clogged or kitchen is blackened from a dead bulb. All I have to do is call and pretty fast it is fixed.

- Anonymous
I live out at Golfview and all I can say is you will have no regrets. Staff is outstanding especially Shelly and Shawna, they go above and beyond to make you feel at home. The property is in very good clean condition and nice and quiet. We love our townhouse and you will too!

- Anonymous
I would like to say thank you for the the wonderful experience living in your apartments. It was most definitely a perfect first time experiencing living on my own. Thank you,

- Anonymous
This was a lovely community to live in.

- Anonymous
I wanted to say a big thank you to the wonderful member of your maintenance staff who came and fixed all my issues last week. Not only was he extremely courteous (they always are) but he was fast and he was QUIET. Given the scope of the problems he was fixing, I expected to hear banging and scratching and maybe even a few naughty words but he was in and out in no time flat and I never heard anything. I was in my bedroom with the door closed and he had to do stuff right outside my door - never he

- Anonymous